https://14av231vas55424hmywyupd1-wpengine.netdna-ssl.com/blog/wp-content/uploads/2022/03/Delayed-Closing1.jpg

Once your offer has been accepted, the excitement kicks in, and the countdown to closing begins. But before you can get your keys, you'll want to be cautious of any roadblocks or setbacks that could cause a delayed closing and postpone your move-in date. You'll want to rethink purchasing that beautiful new couch and hold off on planning those backyard additions before the title has been cleared. From appraisal issues to home inspection roadblocks, there's a lot that can go awry before finally closing on your property. So how can you avoid a delayed closing? Be aware of these 7 common issues that could set back your closing date.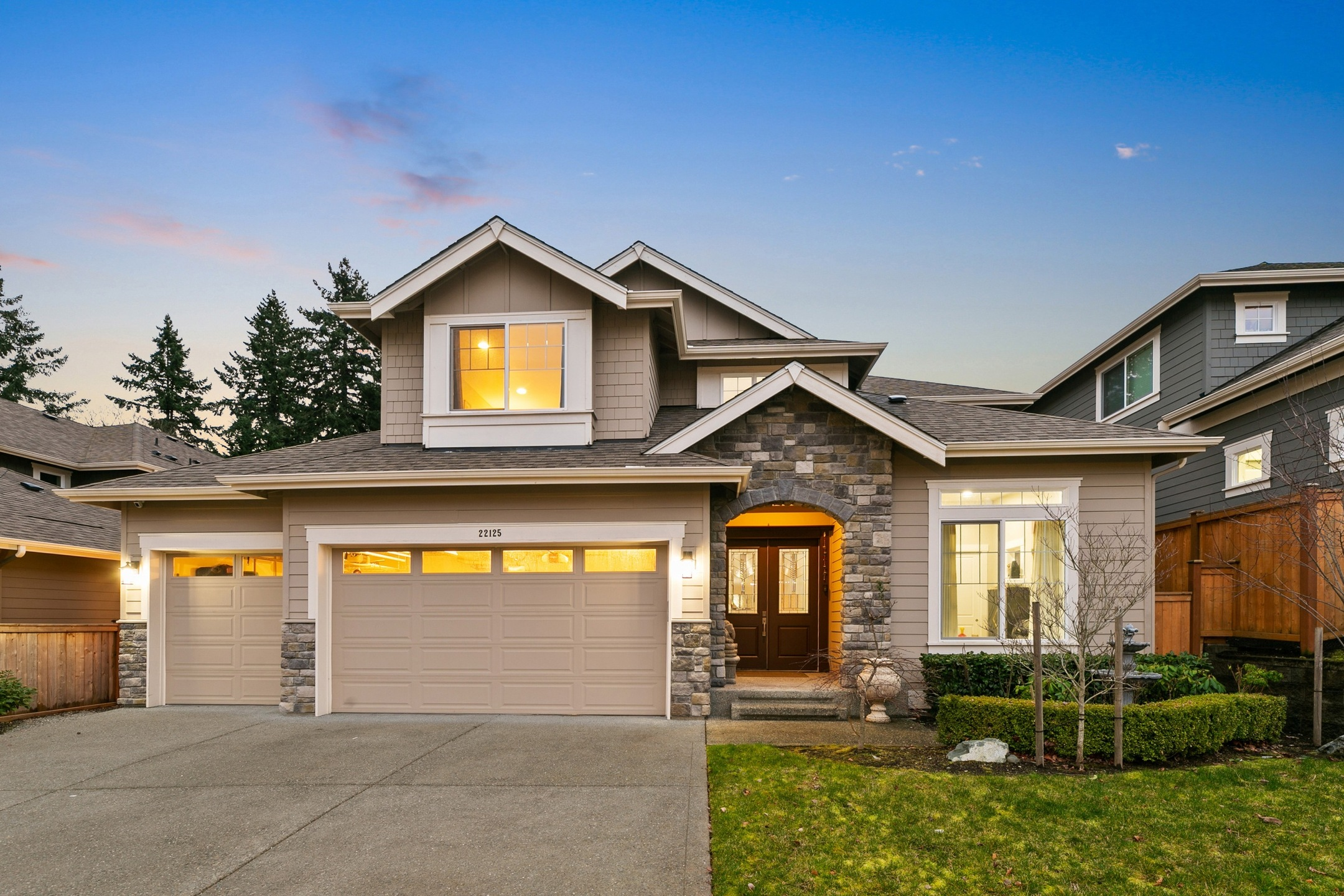 What does delayed closing mean?
Unforeseen circumstances can arise throughout the homebuying process, and depending on how long it takes to resolve the issue(s), it could result in your home not closing on time. Sometimes when a homebuyer wants to close on the home as quickly as possible, it can lead to unrealistic contract dates. However, there are often unpredictable roadblocks that can arise during the closing process that will push back your closing and keep you from meeting your deadlines. For example, a termite inspection could show that there is damage that'll require major repairs or the appraisal value of the home comes in lower than the price you offered on the home.
Although a delay in closing isn't always the case, it's best for both buyers and sellers to be aware of the common reasons for delayed closings.
1. Financing issues
Unless you're submitting an all-cash offer, you'll need to obtain financing to purchase your home. It's recommended to get pre-approved before house hunting to give yourself a realistic idea of how much home you can afford; however, a mortgage pre-approval doesn't guarantee that your loan application will be approved.
By far, one of the biggest nightmares is that the mortgage falls through on the closing day. To avoid any financing roadblocks or a delayed closing, ensure that there are no major changes with your financial situation from the time you've submitted your loan application to the day of closing, such as buying a new car. With that said, it's recommended to work with a knowledgeable, local mortgage broker. "A seasoned mortgage broker will fully analyze your situation and application, anticipate any issues, and guide you through the process to a smooth closing," says Trey Bolen at Lendid Home Loans.
It's also important that buyers come to closing prepared with all necessary closing documents and payment for closing costs. "Most title companies and attorneys don't accept personal checks over $500, sometimes less. Make sure you know in advance how you will be getting a bank check or wire transfer, so you're able to close on time. Some smaller banks or online banks will not do a wire transfer or mail out a cashier's check without you being present, so be sure to contact your bank ahead of time and have a plan to avoid delays in closing," says David Hinds, CEO of VA Choice Home Mortgage.
How to remedy the situation
To avoid a closing delay or, even worse, the sale falling through, it's essential to be upfront and honest with your loan officer. "Give your loan officer full disclosure from the start – tell us everything. There's no judgment here as we've seen it all. Tell us about old overdue child support and tax liens that could pop up and end the process. Just because it's not on your credit report doesn't mean it's not out there. These can take days to research and get cleared," explains Dean Tucker of Benchmark Mortgage in Boise Idaho.
Douglas Toland Jr of Performance Mortgage suggests that buyers avoid making any changes to their credit reports before the deal has gone through. He recommends not applying for new loans or credit cards and avoiding any increases in your credit card balances. Any changes in your debt-to-income ratio or credit score could cause issues with your loan application, which increases the chance of a delayed closing. Buyers shouldn't make any big purchases before closing either, such as a new car, furniture, or appliances.
Buyers should also be wary of accepting a new job offer, adds Adam Backes of Southern Trust Mortgage. "Don't make any employment changes at any point during the transaction without first consulting your loan officer. Most borrowers don't know that lenders do final employment verifications just a few days before a settlement. Any changes to employment status could force the lender to decline the loan even at this point."
2. The home appraisal is lower than the sale price
A home appraisal provides the fair market value of a property and is typically required by your mortgage lender. It's used to determine how much you can borrow and assures the lender that they aren't lending more than what the home is worth. So, if the appraisal comes in lower than the agreed-upon purchase price, this can cause delays with closing as your lender may deny the loan application or require you to pay the difference.
How to remedy the situation
Since your lender will only give you what the house is worth, it's up to you and the seller to determine how to make up the difference. Fortunately, you have a few options and your real estate agent will advise you on the best plan to resolve the situation and avoid a delayed closing.
You can ask the seller to lower the price.
You can make up the difference by spending money out of pocket.
You can negotiate with the seller to meet you in the middle. In this case, the seller would lower the price, and you'd pay the remaining balance in cash.
You can challenge the appraisal and request an appraisal review.
3. Major damage is found during the home inspection
The home inspection is an important step in the home buying process and helps the buyer understand the home's condition. It also acts as a safeguard by uncovering any major issues or repairs that they might not be aware of. While buyers aren't required to get an inspection, it's usually in their best interest.
In an ideal situation, the home inspection report would come back with little to no issues. However, this isn't always the case. If your home inspector uncovers potential problems or damage that could affect your health or safety, such as structural damage, the buyer and seller will need to reach an agreement on how to address these issues. Depending on the extent of the damage and negotiation process, repairs could take longer than expected, which may push back your closing date.
How to remedy the situation
Once you have your heart set on a home, it can be tempting to glaze over any issues to get the keys in your hand as quickly as possible. But once you become the owner, it'll be your responsibility to deal with any repairs needed. To avoid a delayed closing, you can ask the seller to complete the repairs before purchasing the home (if they can be done quickly) or request some form of seller concession to offset the cost of repairs. The goal is to remain as open as possible when negotiating to prevent the deal from falling through.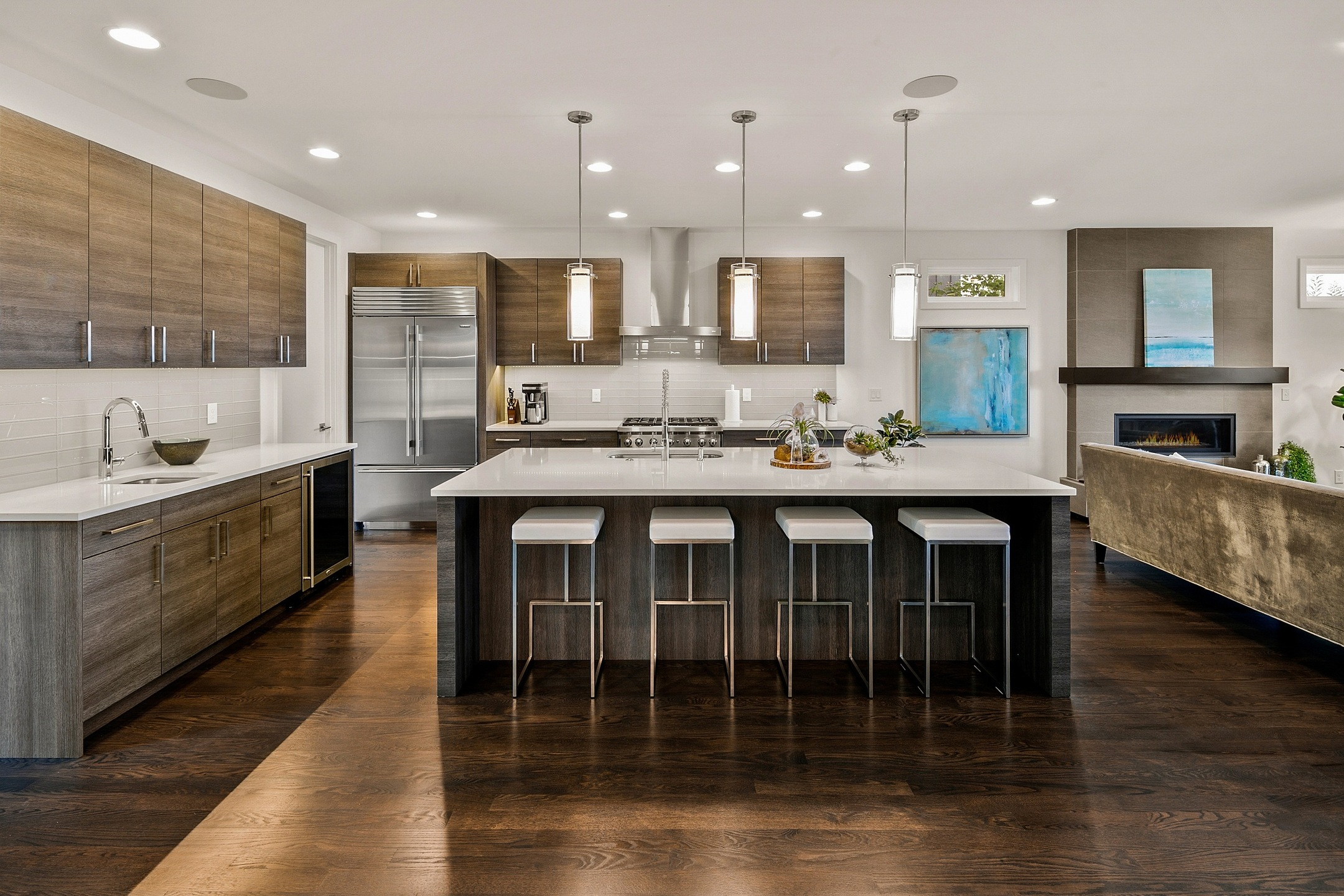 4. Clouds on the title
Before you can close the deal, you'll need to make sure that the title is clear. A title company or real estate attorney will conduct a title search, which examines all public records to determine the property's ownership history and identify any clouds on the title. Clouds on a title are any encumbrances or unresolved claims that indicate a potential issue regarding ownership, such as liens or delinquent taxes.
"The key to any successful transaction is to ensure that a full title search (60-year search) is ordered early in the process so that any potential title problems can be recognized and cleared quickly," says Pruitt Title. "It's also prudent to order a survey that would show any easements or rights of way that might impact the buyers' full use of all the property or limit their ability to build additions to their house, create amenities, etc. For example, a buyer finds out that stringent building restriction lines created decades ago limits their ability to add to their house because the proposed addition would violate the building setback lines."
Another example that could cause a delayed closing is unpaid property taxes. The owners will need to pay the balance and any other debts for there to be a clear title so the transaction can close. "Municipal lien letters matter," says Sara Cleary of Tri-County Land Title & Escrow Company. "They can identify potential future liens or permit issues that may show up as a surprise after closing. For example, a prior tenant's unpaid water bill will not show up on a title search but can become a lien if left unpaid. Make sure the title company is ordering lien letters and ask to see them before closing. This will ensure that there are no open or expired permits and no outstanding water utility balances that need to be tended to before closing."
How to remedy the situation
If there are clouds on the title, there's not much a buyer can do on their end besides waiting until the issues are resolved, and the title is cleared. Once this happens and the deal closes, they'll be able to purchase title insurance, which is required by the lender.
"While many people think that because a title search is performed, a title company will be able to give an "assurance of title" to the client – that's not the case," says Bryce Morrison of Republic Title Inc. "Even the most straightforward title searches don't eliminate a potential threat to the consumer. So while title companies clean up any known problems in the land records before closing, the only way to truly protect yourself is to purchase an owner's title insurance policy which will protect your interest in the property forever."
Sellers should be proactive to avoid a delayed closing. Once the seller has received the preliminary title report, they should address any issues as soon as possible. To avoid potential issues or delays, Western Title Company recommends informing your title or settlement agent of any IRS tax liens or bankruptcies that involve the seller or the property. "Some people want to keep these things to themselves, but a thorough title search will unearth them. A closing will always be delayed until these issues are resolved, and these issues can often take quite some time to resolve."
5. Delayed approvals from Homeowners Associations
If you're purchasing a home that's a part of a Homeowners Association (HOA), there are additional hoops you may need to jump through and documents you'll have to fill out to close on your new home successfully. "Not all HOAs are the same, and in some cases, they require approval of the home purchase," says Dean Collura, CEO, and Co-founder of TitleTap. "An easy way to find out if the home is located in an HOA community is to review any seller or property disclosures available from your real estate agent or the listing agent. Start the application process with the HOA once the home is under contract and well before your closing is scheduled to get any needed approvals that would otherwise cause a delay."
Collura continues: "For the title to the home to be insured free and clear at closing by the title company or closing attorney, an Estoppel Letter (also known as an Estoppel Certificate) must be ordered from the HOA. They must respond with the amount of any outstanding balances within the number of days established by state statute. Turn around times can vary, so make sure the title company or closing attorney has the necessary contact information and orders the HOA Estoppel as early as possible to avoid any closing delays."
How to remedy the situation
The best way a buyer can avoid a delayed closing caused by approval delays is to submit HOA applications and additional documents or orders early on in the closing process. It's crucial to keep a close eye on the status and periodically check in as the closing date approaches.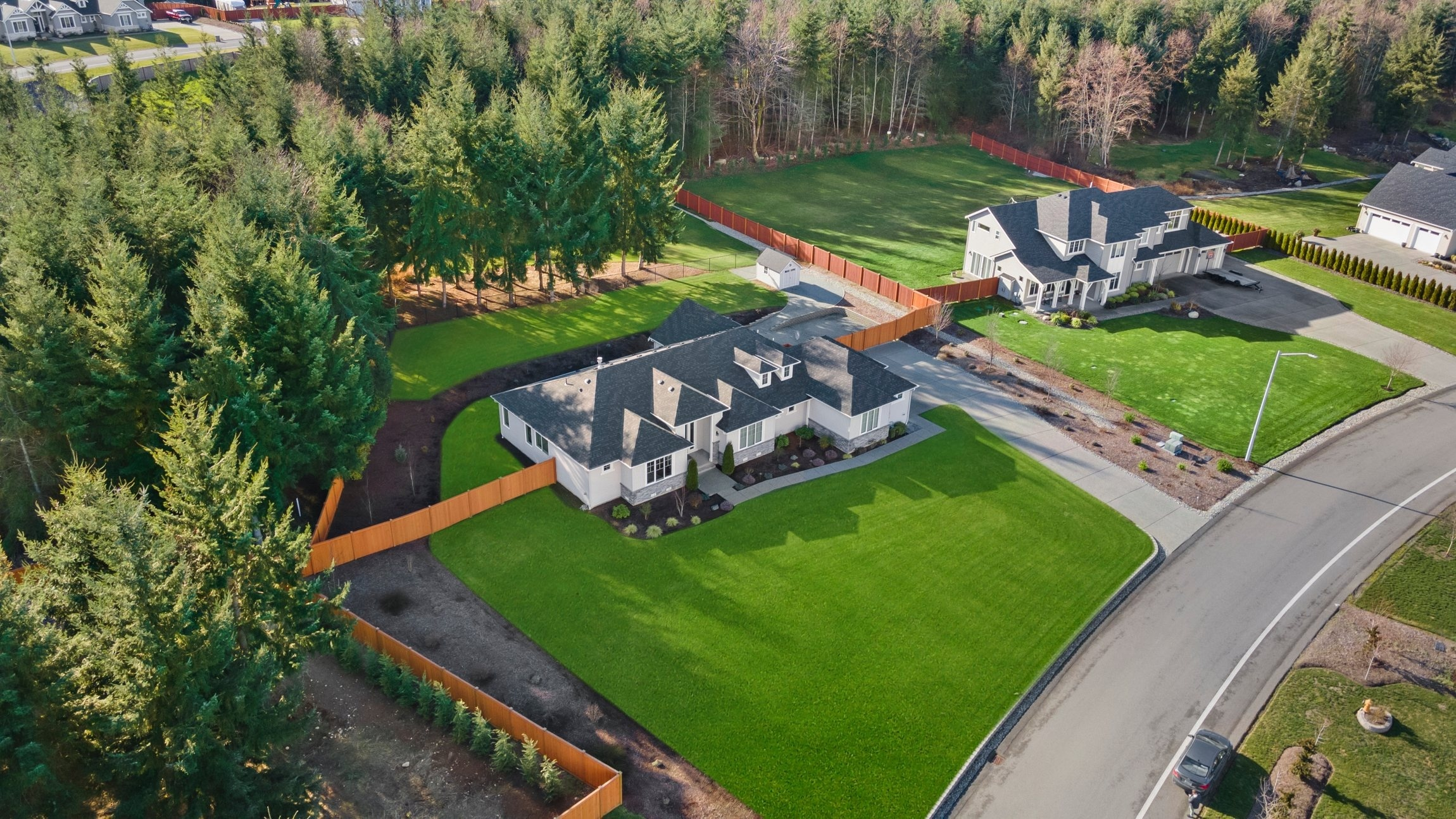 6. The buyer is unable to sell their house
A common contingency is the home sale contingency, which means the buyer's offer is contingent upon selling their current home. If a buyer currently owns a home, they'll oftentimes need to sell their old house before closing on a new one. This contingency allows the buyer to back out of the deal if the sale falls through on the existing home or if it doesn't sell by the specified closing date.
How to remedy the situation
A seller can do their due diligence when considering a contract with a home sale contingency by researching the average days on the market in the area to estimate how fast their home will sell. They can also price their home competitively for a quick sale. However, if the sale of their property gets drawn out, this could cause a delayed closing or, worse, jeopardize the transaction altogether.
If the buyer has trouble selling their home, the seller can include a kick-out clause contingency in the purchase contract so they can continue to market their home and seek a better offer. This also puts the seller in a better position to negotiate if a second offer arises.
7. Issues found during the final walk-through could lead to a delayed closing
Once the seller has moved out of the home, the buyer will have the opportunity to go through the property one last time before taking over ownership. If you and your real estate agent encounter any problems during the final walk-through, such as agreed-upon repairs that weren't completed or damage that occurred during the move-out process, this could also lead to a delayed closing.
For example, if all household appliances are included in the sale, but you notice that the refrigerator is missing during the final walk-through, this issue would need to be addressed before closing.
How to remedy the situation
Unfulfilled contingencies during the final walk-through have a good chance of pushing back the closing date. However, your real estate agent should be communicating with the seller's agent throughout the process to ensure any contingencies are being taken care of. The seller can also offer additional concessions to avoid a delayed closing or having the deal fall through.
Is it normal for closing to be delayed?
If you're worried about a delay in closing, don't be, it isn't unusual. According to a 2021 survey, 26% of surveyed real estate agents reported closing delays within the last 3 months and only 5% reported terminated contracts. While it's not an ideal situation, issues can typically be worked out quickly with the cooperation of both the buyer and seller.