https://14av231vas55424hmywyupd1-wpengine.netdna-ssl.com/blog/wp-content/uploads/2022/03/1b_2022-Bidding-War-Banner-Image.jpg

March 10, 2022
March 11, 2022
by
Hannah Tan
Updated on March 11th, 2022
The housing market is hot! Prices are skyrocketing, and homes are getting snatched up as soon as they become available, setting the stage for intense competition. If you're selling a home, you're in a prime position to attract multiple offers and possibly incite a bidding war if you play your cards right.
But even in a seller's market, where there are far more buyers than homes for sale, there's no guarantee your home will attract multiple offers. So, how can you position your home to attract as many interested homebuyers as possible and maybe even invite a bidding war? Keep reading to find out.
How do bidding wars work?
A bidding war occurs when more than one buyer makes competing bids on the same home, often due to high demand and low supply of homes for sale in the area. The buyer's agent then passes the offer to the listing agent, who presents them to the seller. From there, the seller can either accept an offer or propose that all interested parties submit a better, higher offer, with buyers pulling out the stops to outbid their competition.
Since time is of the essence in a bidding war, potential buyers may waive an appraisal contingency, implement an escalation clause, or even submit all-cash offers to make their offer stand out, pushing the final sales price of the property past its estimated value. When the seller has decided on the best deal, the listing agent will inform the other buyers that the seller rejected their offer, allowing them to move on to another home.
With that said, here are 10 strategies that sellers can use to start a bidding war to bring in multiple offers on a house.
1. Have a great real estate agent and understand your market
First things first, to set your bidding war strategy in motion, you'll need the help of an experienced real estate agent to guide you through the home selling process and know what to expect in the current housing market. Good real estate agents know the ins and outs of the market and have the necessary connections to attract serious buyers and multiple offers. Managing a bidding war is an intricate process, and having a real estate agent on your team will help stir up the necessary excitement to generate buyers' interest.
While you can't control whether you're in a seller's or buyer's market, speaking with an experienced real estate agent can help you better understand the current market. An agent has the knowledge and insights about your neighborhood to guide your pricing, marketing strategies, and knowing when is the best time to list your home. On top of that, they're able to keep their finger on the pulse of your neighborhood and respond to changes in trends, pricing, or competition that might impact your pricing strategy.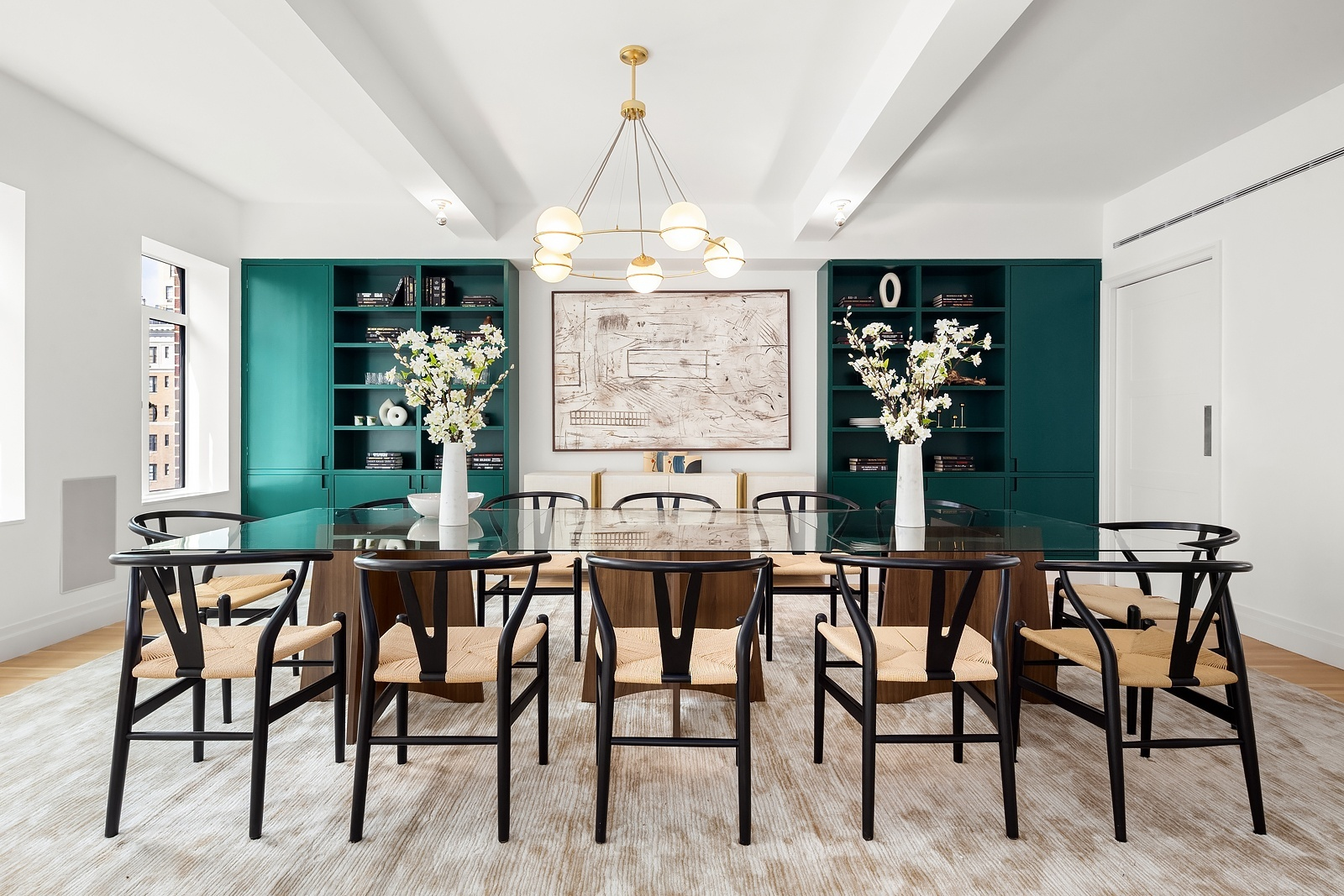 2. Establish your pricing strategy
Getting the right price on your home is the spark you need to ignite a bidding war in a competitive market. However, the wrong move could set your listing back. Too low of a listing price, and it carries the risk of undervaluing your home, but too high, and it may cause buyers to lose interest and dissuade them from bidding on your home at all.
To drive demand and get multiple offers rolling in, you need to price your home correctly from the get-go to reduce the number of days it sits on the market. You can research comps in your area to get an idea of what homes in your neighborhood are selling for or have an agent pull comps from the MLS to determine a reliable price range.
Most sellers will list their home at a fair market value or even slightly lower than it – in essence, pricing low to sell high. But whatever you do, don't undersell your property value. This pricing strategy ensures that you catch the attention of as many buyers as possible, bringing in multiple competing offers and potentially getting the highest price for your home. If the price is right, you should see multiple offers roll in. However, keep in mind that the price you're setting for your listing is not the price you think your home is worth or the amount you're hoping to get, but rather it's the price you're setting to encourage other buyers to bid higher.
3. Schedule a pre-listing inspection
Having a pre-listing home inspection allows you to attract serious buyers and gives you an advantage over other sellers before your home even hits the market. It's common practice for the buyer to request a home inspection as one of their contingencies when submitting an offer. However, by showing that your home has a pre-listing inspection report, you'll be able to leverage your negotiating power by being upfront about your home's condition and avoiding the who-pays-for-what-repairs negotiations.
Having a pre-listing inspection also allows you to get a head start on any repairs and disclose them to the buyer. Plus, if the pre-listing inspector doesn't find significant defects, the buyer may choose not to get their own inspection done and waive their home inspection contingency, saving both parties time. You'll want to limit the number of factors that'll cause the deal to fall through, and being able to address potential repairs before a potential buyer finds them will also make your home more appealing.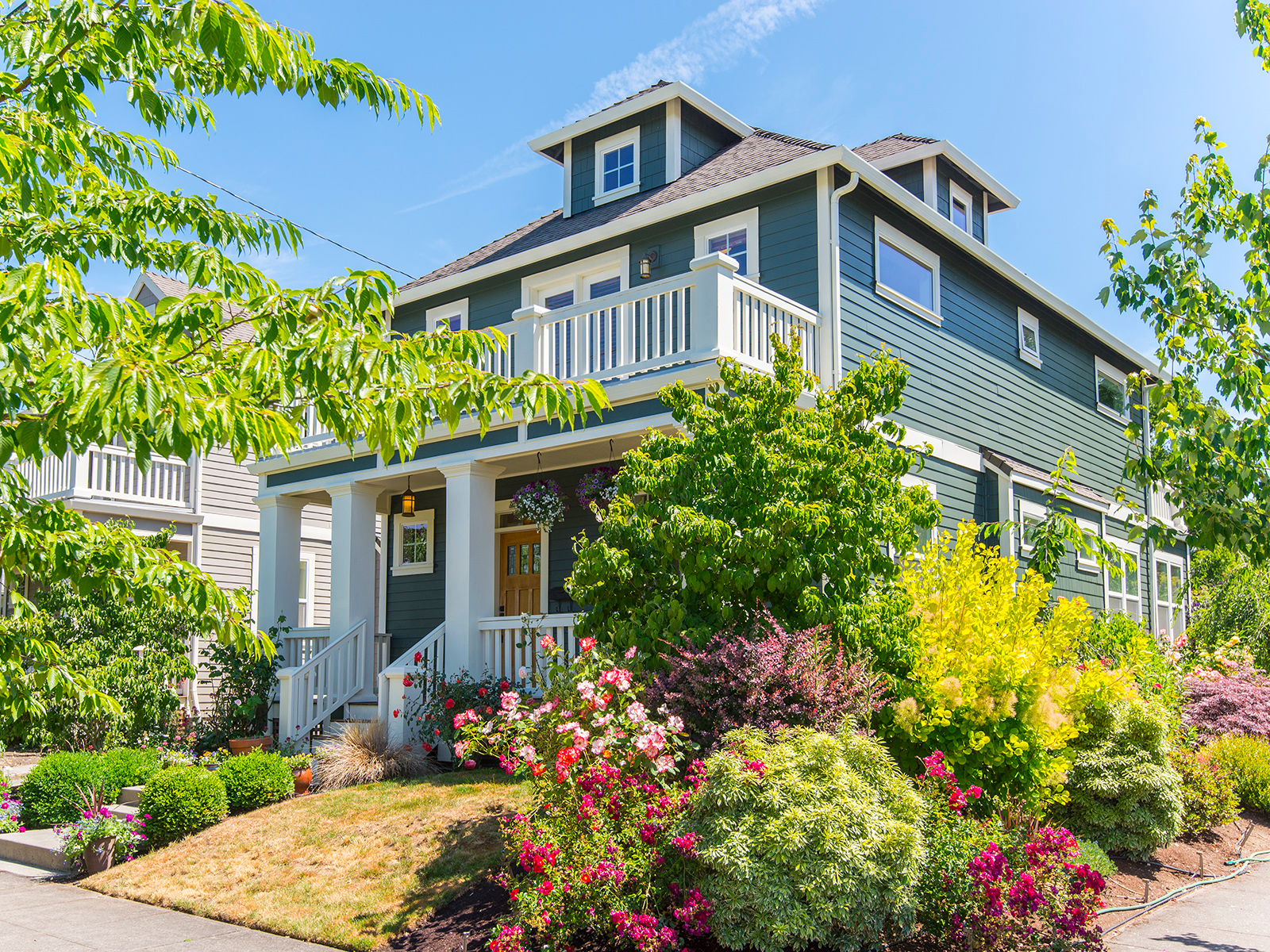 4. Put your best foot forward by enhancing your home's curb appeal
If you want multiple offers, you need as many buyers to fall in love with your home as possible. Buyers are more inclined to view your home based on its exterior appearance, and even if your interiors are stunning, a house that lacks curb appeal can cause them to pass on your listing. A few simple projects can easily jazz up your home's exterior appearance, but if you want to go all-out, consider hiring a cleaning service to tackle the bigger curb appeal projects, such as window washing or roof cleaning. Ways you can enhance your curb appeal can include:
Trimming trees and shrubs around your entryway
Keeping your lawn freshly mowed – especially before showing days
Updating the numbers of your address on your house
Replacing outdated light fixtures
Giving your front door a good coat of paint
The goal is to convey that your home is maintained as well on the exterior as it is on the interior.
5. Make your home a "must-have" with staging
A well-staged home can be the difference in enticing a buyer to click on your listing photo and scheduling a walkthrough – or passing on it completely, even in a seller's market. Staging aims to attract buyers' attention, and if multiple people are interested in your home, a bidding war may be right around the corner. To place your home on a buyer's "must-have" list, hire a professional stager or home concierge service to make your home as irresistible as possible. Even if your home is well-maintained, staging can make a major difference in catching a buyer's eye.
A professional knows how to incorporate design trends popular in your local market, and homebuyers want a home that reminds them of that Pinterest-worthy inspiration image. This is especially important if your home is older and going up against newer construction in your neighborhood. Having your home professionally staged also helps home buyers visualize themselves moving right in.

6. Use listing photos to your advantage
A picture is worth a thousand words, so make sure you're showcasing your listing in the best way possible with professional listing photos. Listing photos are powerful marketing tools, and high-quality, professional images are known to help sell homes quicker and for more money. A professional real estate photographer will capture each room at the best angle and highlight its best features, which can help distinguish your listing from other homes on the market.
You can also consider adding drone photography to your strategy to bring more value to your listing and set yourself apart from other sellers. Aerial photos show your home from a unique perspective and give homebuyers a 360-degree view in a single shot. Homebuyers are looking through and comparing dozens of listings online. If your photos don't catch their attention from the get-go, you could be missing out on clicks, showings, and most importantly offers.
7. Build up buyer interest before listing
You don't have to wait for your home to hit the market before generating interest. You can easily get buyers excited before* even listing your home. Premarketing will help increase the number of buyers waiting to view your listing. Plus, if they're serious homebuyers, they would most likely have already done their homework and are ready to make an offer as soon as they've seen your home in person.
What's more, your real estate agent may be able to help drum up interest and get the ball rolling on your bidding war strategy by informing their followers on social media, sending out email blasts to their contacts, or contacting interested parties.
*Premarketing is not available in all locations and is subject to local laws, rules, and regulations.
8. Include an interactive virtual walkthrough in your listing
With a 3D Walkthrough, buyers can explore every nook and cranny of a home for sale without ever having to leave their homes. Not to mention, most buyers are now shopping for their homes online, so having a virtual walkthrough of your home gives your listing an immediate advantage with added convenience.
3D Walkthroughs can also expand your buyer pool by allowing your listing to be viewed in greater detail and in the best possible condition. To ensure you're highlighting your home's best features, prep for your 3D Walkthrough the same as you would for an in-person open house.
A quick tip — scheduling your virtual walkthrough shoot on the same day as your professional listing photo shoot will cut the cleaning time in half. You'll only need to clean and stage once for your house to be in picture-perfect condition.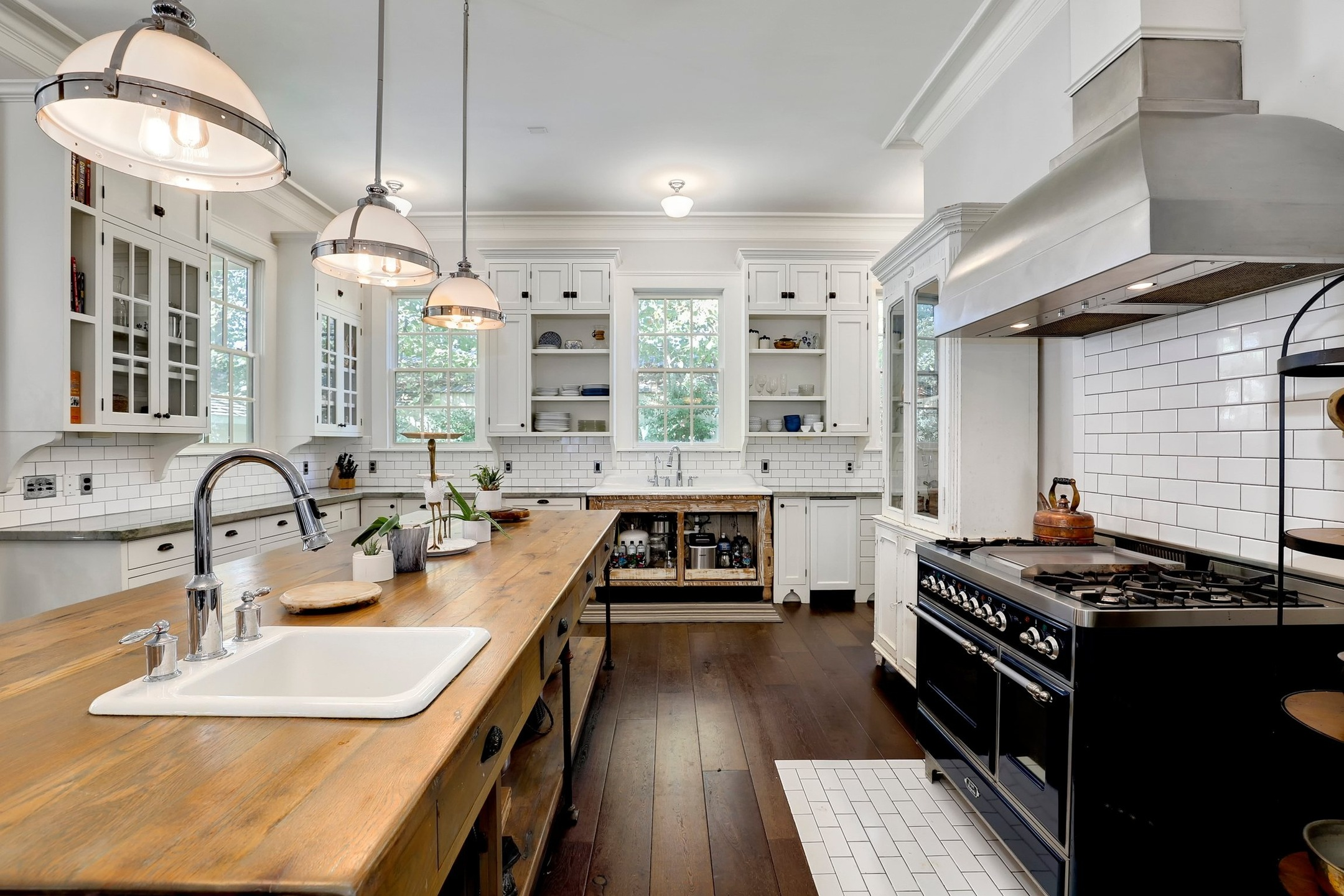 9. Be strategic about your scheduled showings
Fear-of-missing-out can be a key component of your bidding war strategy and can be used when scheduling showing requests after your home hits the market. Once your pricing has begun to catch buyers' attention, requests for showings should start trickling in. A way to maximize exposure is to ensure that your agent is scheduling as many back-to-back showing requests as possible.
If buyers see other potential buyers walking in and out of your home, this can incentivize them to start making an offer. This strategy can generate multiple offers as buyers now have a sense of urgency, knowing they have limited opportunities to secure the home after seeing the competition walk through the door.
10. Set a deadline for offers
The amount of time you set to get the best offer possible will depend on your property's type and the housing market in your area. Setting a deadline can help quicken the offer process and indicate to buyers that you're serious about getting the house under contract. Having a deadline may also prompt buyers and agents to think strategically about their offers to make them stand out.
Your agent will help you select a date for reviewing offers, which will be shared with all potential homebuyers. This ensures that all parties know when to submit their best and final offer, allowing you to select the highest bid.
How to handle multiple offers on a house
Great news – your home received multiple bids. While it may be tempting to choose the highest bid in a multiple offer situation, especially if it's over your asking price, this may not always be the best move. Yes, more money is better, but you'll also want to consider the other terms of the offer, such as all-cash offers, closing cost concessions, having fewer contingencies, waiving inspections, a larger down payment, or earnest money deposit. Once you've considered each competitive offer, the ball's in your court to select the best one possible so you can either:
Accept the best offer and move forward with the home sale
Let all interested parties know that there are multiple offers and invite them to submit their "best and highest counter offer"
Negotiate with the best offer and reject the rest
Reject all offers because they were too low
Key takeaways
Don't get too carried away on starting a bidding war on your home, even in a strong seller's market. Setting a price that's too high or even too low can frustrate buyers, causing them to walk away or submit lowball offers. Understand the local market, spruce up your property, have a good marketing plan in place to create a buzz around your listing, and set a deadline for offers to create a sense of urgency among buyers. With bidding wars, you're in the best position to get the terms and conditions you want, and understanding how to start a bidding war may increase your chances of success.