In this episode, you'll learn about James's path to consistency as he continues to grow his account. You'll also hear the story behind how built the VWAP boulevard indicator, and an in-depth look at how he trades using these amazing tools. We cover some recent trades and dive into the charts about midway through the interview, so be sure to watch for that!
James Ferreira and his colleagues build a VWAP boulevard indicator
Who Is James Ferreira
James Ferreira is a tattoo artist turned trader who goes by @jmftattoo on Twitter. Before getting into trading, he was making good money living in Vegas as a tattoo artist. Living it up in his 20s and 30s all changed when his son came along 10 years ago, though. Since then, James has been devoted to not only his young family, but also trading.
After diving in headlong into as many strategies, channels, and chat rooms he could find, he finally settled into a role as a moderator with his mentor Zach Hurwitz at thevwap.com. Zach has been profiled on such podcasts as ChatwithTraders and is a very proficient VWAP educator and trader.
What is the VWAP boulevard indicator?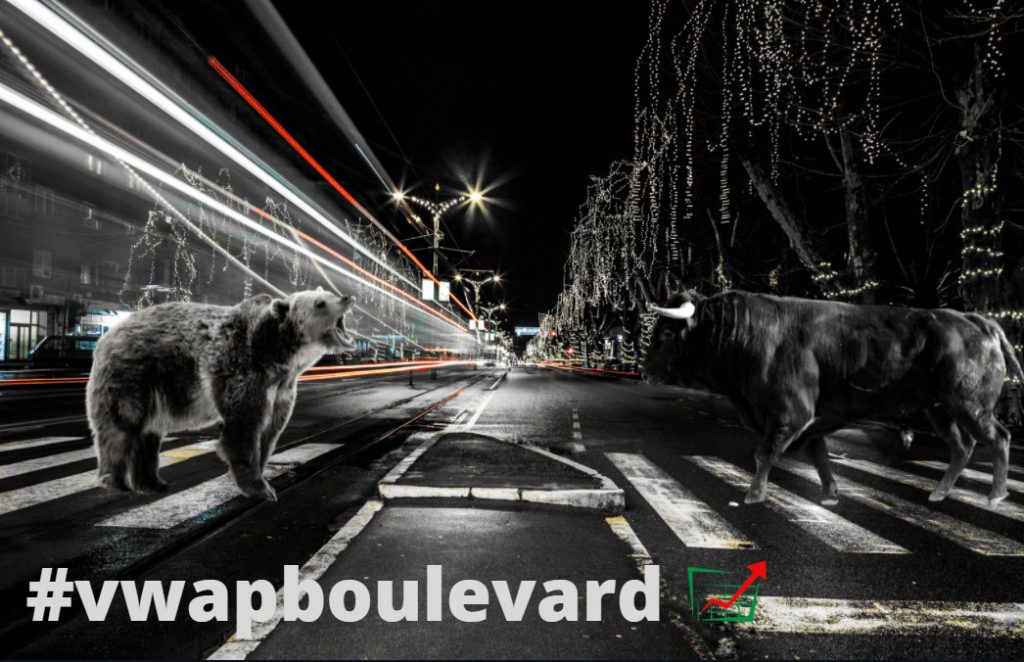 As many of you know, we're big fans of the #vwapboulevard strategy that All Day Faders teaches on Twitter. In fact, we love the strategy so much that we wrote the ultimate guide to it. Along those lines, James and his colleagues were instrumental in building one of the first free VWAP boulevard indicators for this strategy in TradingView and ThinkorSwim.
As you'll learn in the interview, James first took his idea to Zach. Then, with the help of Australian coder @rumpypumpydumpy, they built a very dynamic and popular script for #vwapboulevard. Since then, James has evolved his own scripts to include dynamic VWAP boulevard indicators, VWAP boulevard heat maps, and more — though most of these aren't publicly published.
SimCast Ep. 19 – Topics and Chapters
Here are some chapters and topics to look for:
Intro
James background with coding, TheVwap.com, and Strategies – 1:00
From Tattooer to Trader – 8:55
Top takeaways from James's mentors – 14:00
Backtester vs. Outcome Review – 18:45
Using Discord as a Journal – 20:00
Importance of personality and self-awareness in trading – 23:15
Early blow-ups and adversity – 26:50
Risk management and trade management – 31:00
$F (FORD) Trade recap screen share using #vwapboulevard indicators- 33:19
Using #vwapboulevard intraday to find bag-holders – 45:20
#vwapboulevard heat maps – 50:00
Countertrend moves using vwap – 1:00:00
Outro – 1:08:20