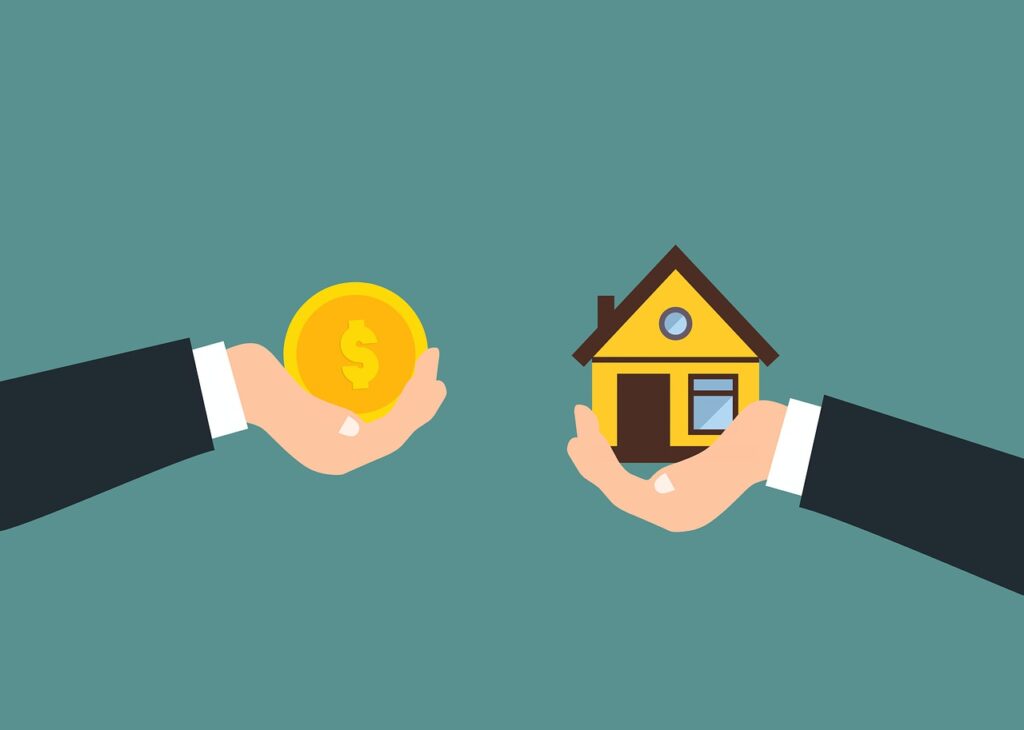 Many people have questions about their budget, particularly when it comes to how much they should spend in specific categories. Most people aren't certain about whether they're making wise choices. In some cases, they're merely curious if they're using the same approach as other households. In either case, you may find yourself asking, "How much should you be paying for rent?" If that's the case, here's what you need to know.
Standard Recommendations on How Much You Should Be Paying for Rent
The 30 Percent Rule
One of the classic pieces of personal finance advice when it comes to housing is the 30 percent rule. Essentially, this recommendation states that households shouldn't dedicate more than 30 percent of their gross, or pre-tax, income to housing expenses.
For example, if you earned $3,000 per month, the 30 percent rule would mean spending no more than $900 per month on rent. If you brought home $5,000 instead, you could commit $1,500 per month on rent. If you worked full-time at federal minimum wage, leading to a monthly salary of about $, you'd theoretically be limited to $390 per month.
Whether the 30 percent rule works for you largely depends on your income and rental rates in your area. If you have a moderate to high income and live in a low-cost community, you're likely in excellent shape by using this approach. However, if you're lower-income, live in a high-cost area, or both, you may have little choice but to spend more.
The 50/30/20 Rule
Another option for determining how much you should spend on rent is the 50/30/20 rule. With this strategy, you limit your "needs" spending to 50 percent of your monthly income. Thirty percent can go to "wants," while 20 percent is dedicated to savings or debt payments beyond the minimums.
Generally, "needs" include housing, utilities, groceries, transportation, insurance, and minimum debt payments. As a result, you may be able to send more than 30 percent of your income toward housing if you don't need those funds for other expenses in the category.
However, like the 30 percent rule, the 50/30/20 rule won't necessarily work across the board. For example, if you're in a lower-income household, you might have to dive into the "wants" or "savings" money to cover all of your needs, even if you're reasonably frugal.
Figuring Out How Much You Should Spend on Rent
If you're a moderate-income household, you may find that either the 30 percent rule or the 50/30/20 rule works well for you. However, if you're in a lower-income or high-income household, those approaches might not make sense. For the former, you may find those strategies don't let you allocate enough to housing. For the latter, you might feel that the recommending spending amount is far more than feels reasonable.
In any case, it's best to treat the 30 percent rule and 50/30/20 rule as general guidelines and nothing more. That way, you won't make choices based on those recommendations alone.
Instead, you need to look at all of the factors in your broader situation. Start by looking up average rent prices in your area, giving you an idea about the cost of living and what you can reasonably find. Then, go over your budget to learn more about your other expenses and review your bank statements to dig into your spending habits.
As you take a deep dive into your financial life, you can start to figure out where your money is going. Then, you can identify areas where you may need to make changes. For example, if you're overspending on food or entertainment, you can make the decision to scale back. That way, you can create a functional budget that aligns with your needs and priorities.
As you do, you'll start to get a solid idea of what you can afford. Compare that to rent averages in your area to see if what you can pay aligns with what's normal in your immediate vicinity. If it is, you can move forward with additional confidence. If it isn't, you'll need to find ways to make housing more affordable.
For example, you may want to ask for a raise at work or get a second job. Alternatively, you could reduce other expenses if possible or consider getting a roommate to split housing costs.
If you're low-income, look into assistance programs in your state, too. In some cases, you may find that you're eligible for options that can reduce your expenses or help cover the cost of rent, giving you more room in your budget.
Do you think the numbers above are a solid reflection of how much people should spend on rent? Do you have any tips or insights that can help a household pick a number that's comfortable? Share your thoughts in the comments below.
Read More:
(Visited 21 times, 1 visits today)
Tamila McDonald has worked as a Financial Advisor for the military for past 13 years. She has taught Personal Financial classes on every subject from credit, to life insurance, as well as all other aspects of financial management. Mrs. McDonald is an AFCPE Accredited Financial Counselor and has helped her clients to meet their short-term and long-term financial goals.